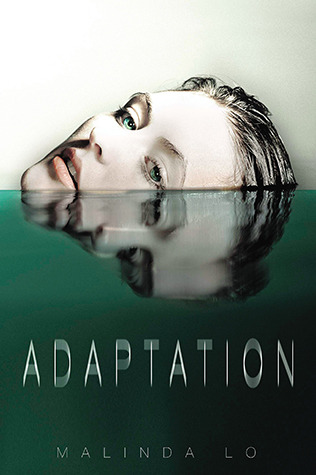 "Reese can't remember anything from the time between the accident and the day she woke up almost a month later. She only knows one thing: She's different now.

Across North America, flocks of birds hurl themselves into airplanes, causing at least a dozen to crash. Thousands of people die. Fearing terrorism, the United States government grounds all flights, and millions of travelers are stranded.

Reese and her debate team partner and longtime crush David are in Arizona when it happens. Everyone knows the world will never be the same. On their drive home to San Francisco, along a stretch of empty highway at night in the middle of Nevada, a bird flies into their headlights. The car flips over. When they wake up in a military hospital, the doctor won't tell them what happened, where they are—or how they've been miraculously healed.

Things become even stranger when Reese returns home. San Francisco feels like a different place with police enforcing curfew, hazmat teams collecting dead birds, and a strange presence that seems to be following her. When Reese unexpectedly collides with the beautiful Amber Gray, her search for the truth is forced in an entirely new direction—and threatens to expose a vast global conspiracy that the government has worked for decades to keep secret."
– Taken from Goodreads (https://www.goodreads.com/book/show/10744752-adaptation)
I'd like to thank NetGalley and Hachette Children's Books for providing me with a free copy in exchange for an honest review.
When I first read the synopsis for this book, what interested me was the whole 'birds going crazy' thing. I know birds are crazy, having been attacked by quite a few, so I was really interested to see how crazy birds would play a role in the story. To my disappointment, after the first chapters, in which they wreak havoc, the birds sort of disappeared.
Not only did the birds disappear, but what had started as a really intriguing story became a self-discovery journey. After the accident, Reese starts to question some things about her, and that, in my opinion, slowed the pace too much. I don't mind self-discovery, but what I really wanted to know was, what was up with those birds? And they only reappeared at the end of the book.
Pace-wise, the best parts were the beginning and the end. As for the characters, Reese didn't strike a chord with me. I don't think I could ever be friends with her. At points, she came across as a bit naïve, especially given what happened, both to her and in North America. Some elements of the story were a bit too far-fetched, and made me stop reading to wonder why on earth would someone would do that, as the reasoning given didn't make a lot of sense to me.
At this point, I don't think I will be continuing this series.
Rating: 2 out of 5