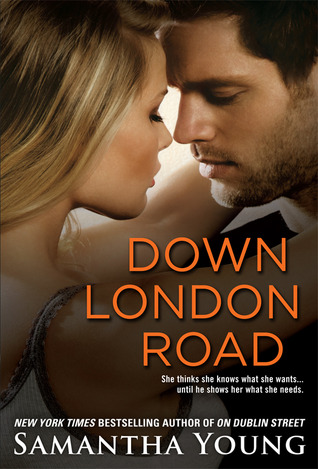 "Johanna Walker is used to taking charge. But she's about to meet someone who will make her lose control…
It has always been up to Johanna to care for her family, particularly her younger brother, Cole. With an absent father and a useless mother, she's been making decisions based on what's best for Cole for as long as she can remember. She even determines what men to date by how much they can provide for her brother and her, not on whatever sparks may—or may not—fly.
But with Cameron MacCabe, the attraction is undeniable. The sexy new bartender at work gives her butterflies every time she looks at him. And for once, Jo is tempted to put her needs first. Cam is just as obsessed with getting to know Jo, but her walls are too solid to let him get close enough to even try.
Then Cam moves into the flat below Jo's, and their blistering connection becomes impossible to ignore. Especially since Cam is determined to uncover all of Jo's secrets… even if it means taking apart her defenses piece by piece."
-Taken from Goodreads
This had a strong heroine, as Jo sacrifices so much to take care of her younger brother and raise him properly. It was actually a nice change to have a main couple that is not filthy rich and actually goes through some financial duress.
What did bother me was that Jo was still attracted to a guy that treated her like dirt when they first met. I wouldn't forgive so easily, though I am known to hold grudges for years. Still, I felt like I could be friends with Jo, as she felt real in her fears and her struggles. I also loved how she was too proud to take her friends' help.
Cameron was a nice character, but he had to work for me to like him. The way he treated Jo at the beginning was totally uncalled for, though he did redeem himself later on. What bothered me was the, as it's usually the case, he was drop dead gorgeous, without a single blemish. I do wish someone would write a main couple that is not magazine cover-worthy. A beer belly and a broken nose would suffice (okay, whom am I kidding here)?