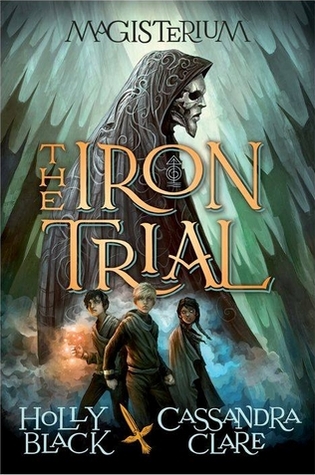 "Most kids would do anything to pass the Iron Trial.
Not Callum Hunt. He wants to fail.
All his life, Call has been warned by his father to stay away from magic. If he succeeds at the Iron Trial and is admitted into the Magisterium, he is sure it can only mean bad things for him.
So he tries his best to do his worst – and fails at failing.
Now the Magisterium awaits him. It's a place that's both sensational and sinister, with dark ties to his past and a twisty path to his future.
The Iron Trial is just the beginning, for the biggest test is still to come . . ."
– Taken from Goodreads.
I'd like to thank NetGalley and Random House Children's Publisher UK for providing me with a free copy in exchange for an honest review.
I started this book with an open mind, but the similarities to Harry Potter were just too many, both in characters and in plot. Characters that grow up in ignorance of all things magical (Call to a lesser degree). When he goes to the Magisterium (this book's Hogwarts), he makes friends with Tamara and Aaron. Tamara is a know-it-all of sorts, and Aaron is unflinchingly loyal. Does that sound familiar? Oh, and the villain is called Enemy of Death (Voldemort-y much?). There is even one concept that is eerily similar to the Horcruxes devised by Rowling.
Plotwise, it was nothing special, with the trio making friends and getting away with breaking the rules. Even the twist at the end was somehow expected, thanks, again, to Harry Potter.
In my opinion, the book doesn't match the hype that has been generated about it. I'm not entirely sure yet if I'll read the sequel.