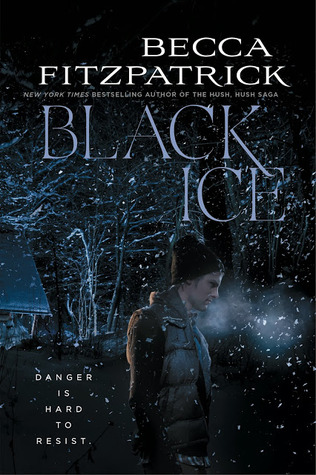 "Sometimes danger is hard to see… until it's too late.
Britt Pfeiffer has trained to backpack the Teton Range, but she isn't prepared when her ex-boyfriend, who still haunts her every thought, wants to join her. Before Britt can explore her feelings for Calvin, an unexpected blizzard forces her to seek shelter in a remote cabin, accepting the hospitality of its two very handsome occupants—but these men are fugitives, and they take her hostage.
In exchange for her life, Britt agrees to guide the men off the mountain. As they set off, Britt knows she must stay alive long enough for Calvin to find her. The task is made even more complicated when Britt finds chilling evidence of a series of murders that have taken place there… and in uncovering this, she may become the killer's next target.
But nothing is as it seems in the mountains, and everyone is keeping secrets, including Mason, one of her kidnappers. His kindness is confusing Britt. Is he an enemy? Or an ally?
BLACK ICE is New York Times bestselling author Becca Fitzpatrick's riveting romantic thriller set against the treacherous backdrop of the mountains of Wyoming. Falling in love should never be this dangerous…"
– Taken from Goodreads
I'd like to thank NetGalley and Simon & Schuster UK Children's for providing me with a free copy in exchange for an honest review.
Reading this book was a bit like watching a car wreck unfold. You know things will go awfully wrong, but you still can't look away. From the beginning, it was obvious that Britt and Korbie (weird name, by the way) would get into trouble. For all that they thought they were prepared, they weren't. For instance, if you're going to a mountain where it snows, the least you should do is change the tires of the car. Also, they should have travelled in a group of cars, rather than by themselves.
So, when what's left in front of you is the steaming wreck, you keep staring. You can't believe that a car has turned into that mass of twisted metal. This is what happened here. After disaster struck, that is, Britt is taken by the two guys, I kept reading. I had to know if there were going to be any survivors. There were some lived and some that died, but I'm not spoiling it.
The twists at the end weren't that twist-y. They made sense, and, thus, were even expected. I'm not sure I'm entirely happy with how the book ended. I can't say anything else or else I'll spoil it, but I will say this: I was sort of creeped out by that ending.