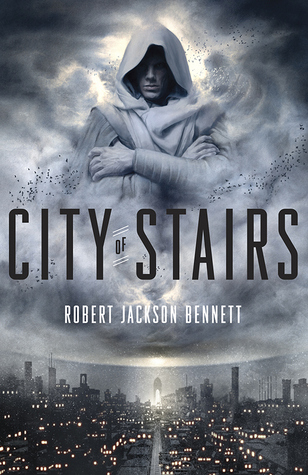 "A densely atmospheric and intrigue-filled fantasy novel of living spies, dead gods, buried histories, and a mysterious, ever-changing city-from one of America's most acclaimed young SF writers.
Years ago, the city of Bulikov wielded the powers of the Gods to conquer the world. But after its divine protectors were mysteriously killed, the conqueror has become the conquered; the city's proud history has been erased and censored, progress has left it behind, and it is just another colonial outpost of the world's new geopolitical power. Into this musty, backward city steps Shara Divani. Officially, the quiet mousy woman is just another lowly diplomat sent by Bulikov's oppressors. Unofficially, Shara is one of her country's most accomplished spymasters-dispatched to investigate the brutal murder of a seemingly harmless historian. As Shara pursues the mystery through the ever-shifting physical and political geography of the city, she begins to suspect that the beings who once protected Bulikov may not be as dead as they seem-and that her own abilities might be touched by the divine as well."
-Taken from Goodreads
I'd like to thank NetGalley and Quercus Books for providing me with a free copy in exchange for an honest review.
This is a dense book, not to be read in one sitting. It's a fascinating read, don't get me wrong, but it's not cute and cuddly. Nope, it's a gritty fantasy, with a really well thought world building and political schemes galore. Furthermore, the characters are also really interesting and multi-faceted, full of secrets.
As for the plot, it is a complex one, as what begins as a murder investigation turns into a religious affair. For me, an atheist, reading a book that involves Divinities was an amazing experience. Especially when towards the end of the book it plunges deeper and deeper into theological discussions. They are not boring, but they are dense. And it was mainly because of them that I couldn't finish them in one sitting. Furthermore, as someone graduated in International Relations, some quotes really spoke to me. One example: 'Nations have no morals. Only interests.' And another one: 'States are not, in my opinion, composed of structures supporting privilege. Rather, they are composed of structures denying it – in other words, deciding who is not invited to the table.' (NOTE: those were taken from the ARC). After reading those quotes, I'd venture a guess that the author has read Hobbes' works, but I digress.
Why not give it five stars then? Well, it might just have been my sleep deprivation, but I was a little confused at points about the divide between Saypur and the Continent. They have a long and bitter history between them, and sometimes I lost tracks of who hated who and why.