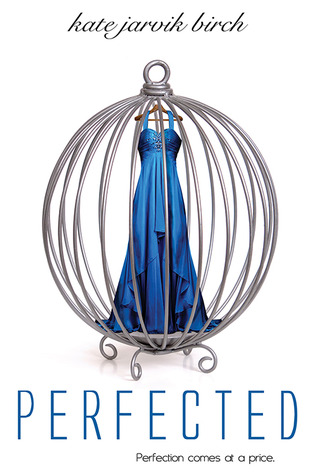 "Perfection comes at a price.
As soon as the government passed legislation allowing humans to be genetically engineered and sold as pets, the rich and powerful rushed to own beautiful girls like Ella. Trained from birth to be graceful, demure, and above all, perfect, these "family companions" enter their masters' homes prepared to live a life of idle luxury.
Ella is happy with her new role as playmate for a congressman's bubbly young daughter, but she doesn't expect Penn, the congressman's handsome and rebellious son. He's the only person who sees beyond the perfect exterior to the girl within. Falling for him goes against every rule she knows…and the freedom she finds with him is intoxicating.
But when Ella is kidnapped and thrust into the dark underworld lurking beneath her pampered life, she's faced with an unthinkable choice. Because the only thing more dangerous than staying with Penn's family is leaving…and if she's unsuccessful, she'll face a fate far worse than death.
For fans of Kiera Cass' Selection series and Lauren DeStefano's Chemical Garden series, Perfected is a chilling look at what it means to be human, and a stunning celebration of the power of love to set us free, wrapped in a glamorous—and dangerous—bow."
-Taken from Goodreads.
I'd like to thank NetGalley and Entangled Publishing, LLC for providing me with a free copy in exchange for an honest review.
This had a very intriguing world building, though not much was said about how it came to be. After all, in the present society slavery is abhorred. How, then, did it become once again acceptable to own someone else? That was a bit context that would be interesting to have.
Ella, because of training and her conditioning, came across as a bit naive. In her case, it was to be expected, and I felt her reaction to what was happening to her were adequate.
I didn't really like the ending, though. So far, it seems this is going to be a stand alone novel. I really, really hope that's not the case, as I'd love to see the events of the ending unfolded and developed. After all, as it's often the case with stories set in dystopian societies, this one is showing some cracks. I'd really like to see whether they will be mended or just fall apart.
All in all, it was a very entertaining read, that made me want to know more about that dysfunctional society.